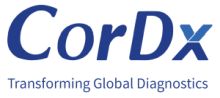 SINGAPORE, Oct 5, 2023 – (ACN Newswire via SeaPRwire.com) – CorDx will take a revolutionary step in animal healthcare with the official global launch of CuPet at the 2023 Singapore Vet Show. CuPet aims to be customers' first choice in animal health, offering a one-stop solution for all diagnostic needs.

CuPet will showcase its innovative solutions at the Singapore Vet Show at booth D12 from October 13-14, 2023.
With an unwavering dedication to animal well-being, CuPet delivers accurate, intuitive, and affordable diagnostic test kits. Focused on efficiency and speed, CuPet diagnostic tests are designed for both veterinarians and pet owners. The brand prioritizes precise disease identification, ensuring quick and reliable results when every second counts. CuPet's comprehensive product range offers solutions for a variety of species and diseases, eliminating the need for multiple suppliers.
Developed through rigorous research, CuPet adheres to the highest scientific standards. The brand's product line includes 13 CE-marked test kits, employing advanced technologies such as colloidal gold and PCR. CuPet ensures user-friendly design, enabling both professionals and first-time pet owners to trust their intuitive solutions.
CuPet doesn't just provide products; it offers unparalleled customer support. From training to assistance, CuPet ensures that every user maximizes the utility and reliability of its products.
With a focus on affordability, CuPet challenges the market with competitive pricing without compromising on quality.
For More Information:
To view CuPet's product range or request a demo, visit en.cupet.com.
About CorDx :
Headquartered in the United States, CorDx is transforming the global diagnostics industry with innovative R&D solutions, a vertically integrated supply chain, and manufacturing footprints across the United States and around the world. Through its product realization partnerships with leading pharmaceutical companies, CorDx develops, manufactures, and distributes diagnostics and related tools that empower users to monitor and improve their health. Its proprietary line of diagnostics solutions is recognized by families and medical professionals for their reliability, affordability, and rapid results.
CorDx, a CorDx Union company, is a biotechnology organization that delivers medical device solutions to healthcare industries and over a billion users in more than 170 countries.
Contact Information
Jessica Wills, Marketing Director, cupet@cordx.com, (678) 6802380
Copyright 2023 ACN Newswire via SeaPRwire.com.