AMSTERDAM, Oct 11, 2023 – (ACN Newswire via SeaPRwire.com) – Designed to empower agents and delight customers, Deepdesk AIX solves major customer service challenges. New features sort through disparate knowledge sources to give agents the right answers to customer queries, summarize conversations automatically, and detect important context from a customer's tone and language.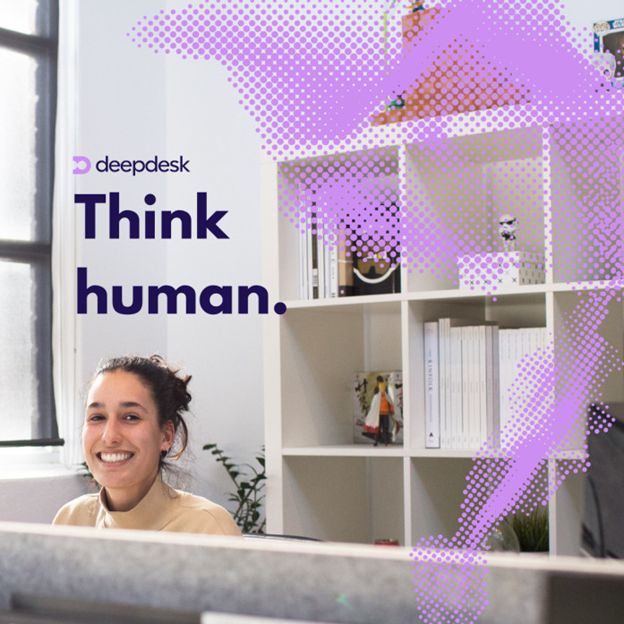 These new features are available across chat, email, or voice. A true omni-channel AI solution. With Deepdesk's "Bring Your Own Model" option, businesses can use the LLM or AI model of their choice. Unlike many AI solutions currently crowding the market, the "Bring Your Own Model" framework is future-proof and scalable by design.
Deepdesk's technology is not aimed at replacing human agents but enabling them to focus on delivering next-level customer interactions. Happy agents are more efficient, deliver a higher level of customer satisfaction, and are less likely to quit.
The Deepdesk AIX suite takes things a step further, introducing generative AI to critical points in the agent's workflow, adding value and eliminating thankless tasks at the same time.
The adaptability of Deepdesk AIX means it can meet the needs of almost any industry or use case. Clients in heavily regulated sectors, like healthcare and finance, have successfully integrated Deepdesk's tools into their existing compliance framework.
One such success story is Rabobank, the Netherlands' largest financial institution. "Deepdesk's AI Agent Assist has quickly become an integral tool for over 1000 Rabobank Consumer and SME contact center advisors in our messaging channel. Now over 25% of our advisors' conversations are assisted by Deepdesk, enabling faster answers and increased conversation quality and consistency," said Thom Kokhuis, Head of Conversational Banking & CRM, Senior Vice President, for Rabobank, "With the success of our initial rollout, Deepdesk will soon be deployed to 1,000+ more Financial and Private Banking advisors. By continually providing the answers and resources needed in real-time for any customer interaction, Deepdesk enables our advisors to save time while also providing the best possible service."
How it works
Knowledge Assist detects customer questions automatically and finds the right answer in real-time, no matter where that knowledge might live in a company's system. Agents no longer have to sift through different knowledge sources in a dozen open tabs only to end up asking Google.
Summarizer automates the summary of digital and voice interactions, converting entire conversations into actionable, succinct notes in a CRM-friendly format. Typically, agents either don't do summaries (or do them poorly) because it delays the time before they can take their next customer call. Summarizer resolves this constant struggle between agents and call center managers.
Real-time Agent Notifications: Providing cues to agents, ensuring better outcomes for customers and faster workflow. These cues can be created by agents or set globally and can do everything from providing real-time advice to the agent based on the conversation content to analyzing sentiment.
Contact Information
Brendan Jackson, Chief Operations Officer, brendan@deepdesk.com, +31 6 202 441 750
Copyright 2023 ACN Newswire via SeaPRwire.com.