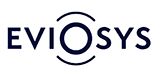 ZUG, SWITZERLAND, Oct 24, 2023 – (ACN Newswire via SeaPRwire.com) – Leading metal manufacturer Eviosys has achieved the prestigious Platinum Level rating from Ecovadis; the world's most trusted assessment platform. This recognition places Eviosys within the top 1% of the 100,000 companies evaluated by Ecovadis and rewards the business' dedication to sustainability across Environment, Labour & Human Rights, Ethics, and Sustainable Procurement.

Notably, with an exceptional score of 100% in the Environment category, Eviosys demonstrates an unwavering commitment to environmental stewardship, setting a new industry standard for sustainable practices within the metal packaging sector.
Building on this success, Eviosys remains committed to furthering its sustainability initiatives, with ongoing investments in research and development, as well as collaborative partnerships which will focus on scope 3 emissions and sustainable procurement as a key area for improvement.
The Platinum Level certification underscores Eviosys' dedication to:
Environment: Through its ambitious energy reduction plan, Eviosys has implemented rigorous measures to optimise resource utilisation, minimise waste, and decrease energy consumption throughout its operations, even outperforming their goals for both CO2 and VOC emissions, placing them well on track to achieve Net Zero by 2050.
Sustainable Procurement: As a signatory of the UN Global Compact, Eviosys is addressing scope 3 emissions by introducing a new supplier code of conduct which will see Eviosys conduct an extensive review of the entire supply chain and attribute ratings to suppliers in order to promote improved sustainability throughout.
Labour and Human Rights: Addressing areas such as health and safety and diversity, Eviosys has made year-on-year progress to creating a safe and welcoming working environment for employees of all ages, genders and abilities.
Ethics: In all its dealings, Eviosys is committed to conducting business ethically, with integrity and in compliance with applicable laws. Eviosys has implemented a robust Compliance Programme which features a Code of Business Conduct and Ethics, designed to protect and promote ethical business operations and assure uniformity in standards of conduct.
On the business' achievement, Tomas Lopez, CEO, said: "This Platinum Level recognition from Ecovadis is a testament to the dedication of our teams at Eviosys to enhance our sustainability to the highest possible standards. As we constantly evolve to meet the sustainability needs of the future, we must not now get complacent. We do not see this award as the end of our sustainability journey, but as a starting point which sets an example for others in the industry to follow."
About Eviosys
Eviosys is a leading global supplier of metal packaging, producing food cans and ends, aerosol cans, metal closures and promotional packaging to preserve the products of hundreds of consumer brands.
Eviosys has the largest manufacturing footprint in Europe, the Middle East and Africa (EMEA) with 6,700 employees in 45 manufacturing facilities across 18 countries in the region. In 2022, it generated €2.7 billion in revenue. Eviosys is a portfolio company of KPS Capital Partners, LP. For more information, visit www.eviosys.com.
Contact Information:
Maisie Jenyon, PR Manager, eviosysuk@grayling.com
Copyright 2023 ACN Newswire via SeaPRwire.com.