HONG KONG, Oct 13, 2023 – (ACN Newswire via SeaPRwire.com) – The Hong Kong Electronics Fair (Autumn Edition), organised by the Hong Kong Trade Development Council (HKTDC) and electronicAsia, organised by the HKTDC and MMI Asia Pte Ltd, open today and will run till 16 October at the Hong Kong Convention and Exhibition Centre (HKCEC). Industry professionals and buyers are welcome to visit and source at the fairs.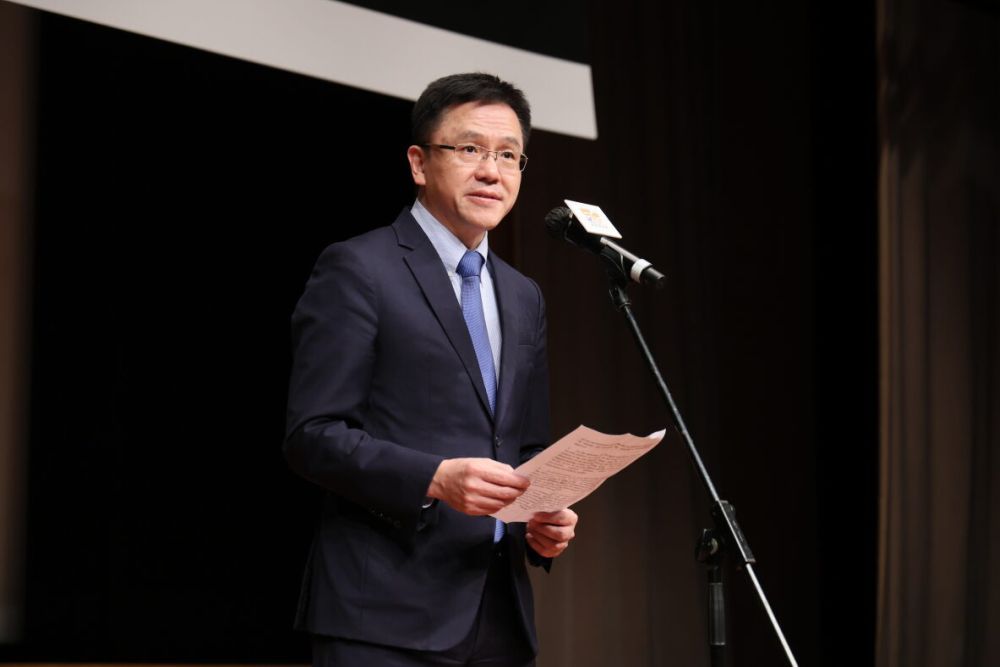 As businesses worldwide boost their application of innovation and technology, the fairs gather nearly 3,200 exhibitors from 22 countries and regions, generating global business opportunities. In addition to Hong Kong, the fairs also feature exhibitors from Mainland China, Taiwan, Japan and Korea as well as Southeast Asian countries such as Indonesia, Malaysia and Singapore. European exhibitors include those from Denmark, France, Germany and Switzerland, as well as the United States. The extensive geographical reach of the shows demonstrates the industry's enthusiasm for expanding opportunities through exhibition platforms and cements Hong Kong's position as an international trade-fair hub.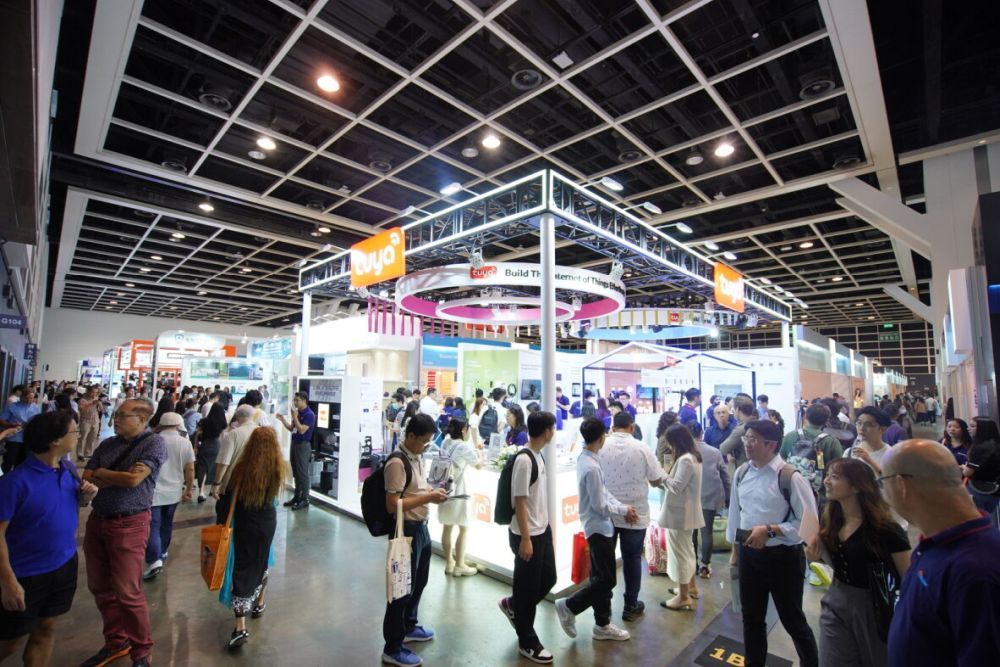 Themed New Tech. New Trend. New Lifestyle, the fair draws high-potential cutting-edge innovators such as Reefan International Limited (booth number: 1C-B02), which focuses on smart health-tech products; and Roadrover Technology (Hong Kong) Co., Limited (booth number: 1CON-016), a company that develops smart driving and automotive electronic solutions.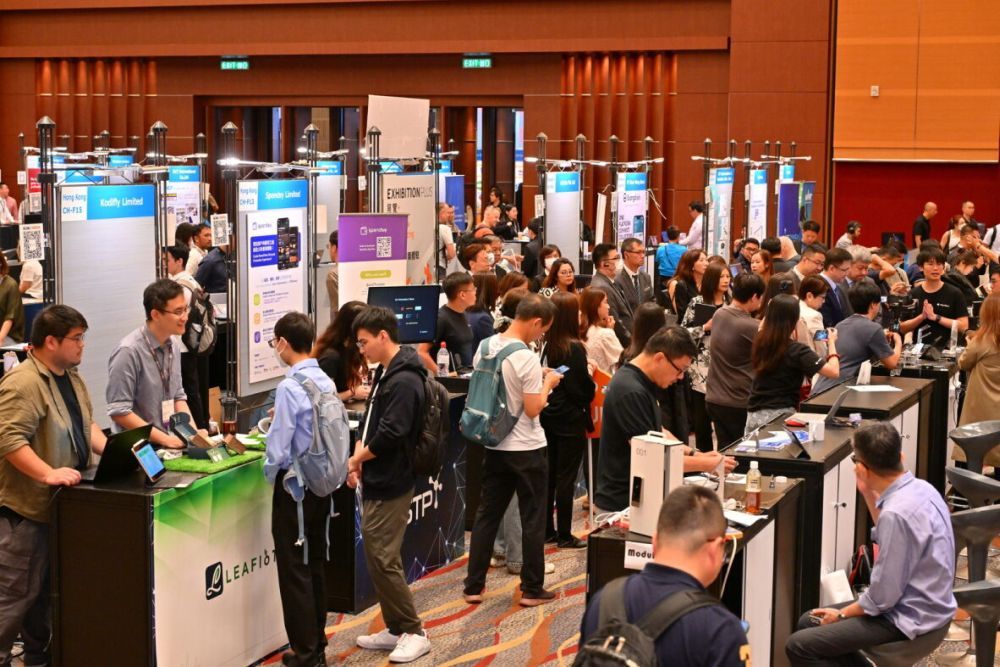 The two fairs feature a plethora of exhibits. The old wing of the HKCEC showcases mainly technology products and services, including solutions utilising deep tech. Featured areas include the Tech Hall and Start-up Zone, which gathers nearly 90 start-up companies. The new wing of HKCEC will primarily showcase high-growth consumer electronic products. Highlight zones include the Hall of Fame and the debut Energy Storage Zone.
Innovative products and solutions featured at the fair include:
Wireless Charging Technology
Portable Wireless Phone Charging Case (iii Hong Kong Limited; booth number CH-D15): Weighing just 80 grams, this portable device allows for easy charging of phones and Bluetooth earphones through public USB ports while safeguarding against data theft. Importers of mobile phone products in the US and Singapore will soon start to manufacture this innovative product. Buyers from Dubai, the Czech Republic and Japan have reached out to the company through the HKTDC's Click2Match smart business matching platform to schedule collaboration meetings during the fair.
Network Technology
Remote Control Machinery and Vehicle Solutions (eSIX Limited; booth number CH-A06): This network technology solution enables more efficient remote monitoring and control of machine operations. The related technological solutions have already been implemented in container terminals in Hong Kong and Shenzhen and a pilot project in Guangzhou is testing the remote control of autonomous vehicles.
Artificial Intelligence of Things (AIoT)
Fire Alarm System (FireAlert Limited; booth number CH-D01): Utilising thermal imaging cameras and wireless sensors, this system detects fire and smoke within buildings and pinpoints the fire.
Artificial Intelligence (AI)
AI Detection Camera (CY Technology [International] Limited; booth number 5F-G05): The vision system detects pedestrians, cyclists and vehicles in areas around the vehicle outside the driver's line of sight. It provides real-time visual and audio alerts, notifying the driver of potential risks.
Robotics Technology
Underground Pipeline Robot (Bonbon-X Limited; booth number CH-C14): Equipped with infrared cameras, the robot is designed to replace workers in accessing underground pipelines to detect cracks and document the condition. It can also monitor gas concentration, temperature and humidity levels.
The concurrent electronicAsia presents featured zones with a wide range of exhibits, such as electronics parts and components, keyboards and switches, power supplies, printed circuit boards and EMS, display technology, test and inspection equipment and more. The fair has also attracted leading technology companies, including Guangdong Fenghua Advanced Technology Holding Co., Ltd (booth number 5B-A20), a production base of high-end components and electronic materials; and Chily Precision Industrial Co., Ltd (booth number 5B-F02), manufacturer of power switches and power sockets from Taiwan.
The organisers and partners are hosting more than 80 events and forums during the shows. The Symposium on Innovation & Technology, jointly organised by the HKTDC and Hong Kong Electronics & Technologies Association, was held today, with officiating guest Prof Dong SUN, JP, Secretary for Innovation, Technology and Industry delivering opening remarks. Themed Unlocking Possibilities: Harnessing AI for Innovation in Consumer Electronics, the symposium featured heavyweight speakers who shared insights on industry-related topics and explored applications and opportunities brought about by AI. The event garnered enthusiastic participation from experienced technology experts and industry professionals.
The Hong Kong Electronic Forum, organised by the HKTDC, MMI Asia Pte Ltd and the Hong Kong Electronic Industries Association, will be held tomorrow to explore multiple hot issues such as microelectronics ecosystem. The Reliability and Prognostics Health Management of Microelectronics Forum will be held on the closing day of the fairs.
Start-ups will promote innovative ideas at other events, including the Investment Matchmaking and Hong Kong Value Creation for Technology: Pitching Competition to invite support from investors. Additionally, they will seek advice from experts on business development at the Meet the Mentors event.
Under the EXHIBITION+ hybrid model, exhibitors and buyers can meet online through the Click2Match smart business matching platform in addition to attending the physical fair, and participants from all industries and buyers are welcome to join.
Photo Download: https://bit.ly/3QgU7Pa
Websites
Hong Kong Electronics Fair (Autumn Edition): https://hkelectronicsfairae.hktdc.com electronicAsia: http://www.electronicasia.com Hong Kong International Lighting Fair (Autumn Edition): https://hklightingfairae.hktdc.com Hong Kong International Outdoor and Tech Light Expo: https://hkotlexpo.hktdc.com
Media enquiries
The HKTDC's Communications and Public Affairs Department:
Hong Kong Electronics Fair (Autumn Edition)
electronicAsia
Frankie Leung, Tel: (852) 2584 4298, Email: frankie.cy.leung@hktdc.org
Janet Chan, Tel: (852) 2584 4369, Email: janet.ch.chan@hktdc.org
About HKTDC
The Hong Kong Trade Development Council (HKTDC) is a statutory body established in 1966 to promote, assist and develop Hong Kong's trade. With 50 offices globally, including 13 in Mainland China, the HKTDC promotes Hong Kong as a two-way global investment and business hub. The HKTDC organises international exhibitions, conferences and business missions to create business opportunities for companies, particularly small and medium-sized enterprises (SMEs), in the mainland and international markets. The HKTDC also provides up-to-date market insights and product information via research reports and digital news channels. For more information, please visit: www.hktdc.com/aboutus. Follow us on Twitter @hktdc and LinkedIn
Copyright 2023 ACN Newswire via SeaPRwire.com.