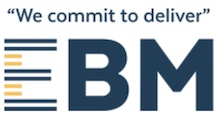 PUNE, India, Oct 9, 2023 – (ACN Newswire via SeaPRwire.com) – We are excited to announce the upcoming "Manufacturing 5.0 Metamorphosis of Business" event, a pivotal gathering that is poised to revolutionize the manufacturing and business landscape. Scheduled to take place in the vibrant city of Pune, Maharashtra, this event promises to be an extraordinary exploration of the future of manufacturing.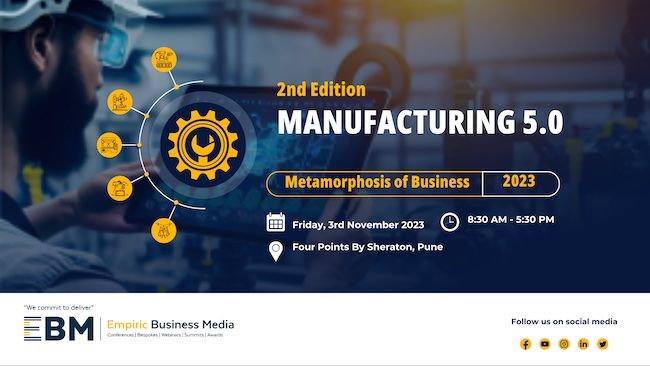 Event Details:
Event Name: Manufacturing 5.0 Metamorphosis of Business
Date: 3rd November
Location: Pune, Maharashtra
Website: https://m5summit.com/
Manufacturing 5.0 represents a transformative phase in the manufacturing industry, marked by the convergence of cutting-edge technologies, data-driven insights, and sustainable practices. This event will bring together industry leaders, experts, and innovators to delve into the latest trends, strategies, and technologies driving this exciting evolution.
Key Highlights:
Expert Insights: Attendees will have the opportunity to learn from thought leaders and pioneers in the field of manufacturing and business transformation. These experts will share their knowledge and experiences, providing valuable insights into the future of the industry.
Networking Opportunities: The event offers a unique platform for networking and collaboration. Participants will connect with professionals from diverse backgrounds, fostering partnerships and collaborations that can drive growth and innovation.
Innovation Showcase: Explore the Innovation Showcase, where cutting-edge technologies and solutions that are shaping the future of manufacturing will be on display. Witness firsthand the latest advancements in automation, artificial intelligence, sustainability, and more.
Interactive Workshops: Engage in interactive workshops designed to provide practical skills and knowledge. These sessions will empower attendees to implement the latest strategies and technologies in their organizations.
Don't miss this opportunity to be a part of the "Manufacturing 5.0 Metamorphosis of Business" event. Register now at https://m5summit.com/register-now to secure your spot and stay ahead of the curve in the ever-evolving world of manufacturing.
About Empiric Business Media
Empiric Business Media is a leading authority in the corporate world. With a commitment to innovation and excellence, we aim to bring together industry professionals and thought leaders to drive positive change and progress.
For media inquiries, sponsorship opportunities, or further information, please contact: +91-9820009937
Copyright 2023 ACN Newswire via SeaPRwire.com.