MIAMI, FL, Oct 13, 2023 – (ACN Newswire via SeaPRwire.com) – Acclaimed electronic dance music (EDM) recording artist Sir Ivan, a steadfast advocate for peace, announces the release of "Peace On Earth (Jason Nevins Remix)." In a heartfelt response to the ongoing conflict in Israel, Sir Ivan is directing all proceeds from the single to provide aid and support to the State of Israel during this harrowing ordeal.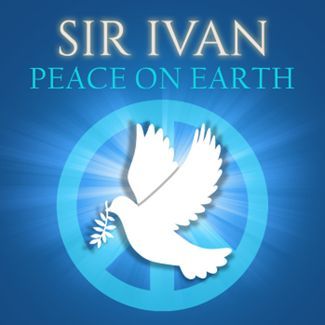 Supporting Israel: As Israel faces a horrendous conflict, Sir Ivan, also known as "Peaceman," extends his support, aligning his music's hopeful message with tangible aid. "This cause is both important and near to my heart. Through 'Peace On Earth,' I strive to uplift spirits and help Israel during this time of dire need," expressed Sir Ivan.
Coming from a family with a long history of supporting Israel, and as the son of Auschwitz survivor Siggi B. Wilzig, Sir Ivan is deeply impacted by the situation in Israel.
In addition to donating all royalties from "Peace On Earth" to support the efforts in Israel, Sir Ivan is making a significant personal cash donation to Magen David Adom (MDA) – Israel's national emergency medical, disaster, ambulance, and blood bank service – as well as United Hatzalah, which provides similar services.
Listening and Support: Journalists and music fans can preview "Peace On Earth" via https://ffm.to/sir-ivan-peace-on-earth.
Supporters are encouraged to stream/download the single, contributing directly to the relief efforts in Israel.
More about Sir Ivan:
Sir Ivan, aka Peaceman, has dedicated his music career to making songs about universal love and peace. He donates all proceeds from every release to his non-profit charity, The Peaceman Foundation®, to help battle Post-Traumatic Stress Disorder (PTSD). His mantra for the Foundation is "Peace of Mind for All Humankind."
Connect with Sir Ivan:
Website: https://sirivan.com
Press Contact:
For more information about the single, support for Israel, or to schedule an interview with Sir Ivan, contact: Marty True at sirivan@x-staticmusicgroup.com.
Magen David Adom (MDA): https://www.mdais.org/ 
United Hatzalah: https://israelrescue.org/
Contact Information
Marty True, Founder/Senior Publisicist, marty.true@x-staticmediagroup.com , 786-408-6748
Copyright 2023 ACN Newswire via SeaPRwire.com.