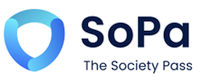 BANGKOK, Oct 17, 2023 – (ACN Newswire via SeaPRwire.com) – Thoughtful Media Group Inc ("Thoughtful Media" or "TMG"), the Thailand-based social commerce-focused, premium digital advertising network of Society Pass Incorporated ("SoPa") (Nasdaq: SOPA), Southeast Asia's (SEA) next generation, data-driven, loyalty, fintech and e-commerce ecosystem, today announces a launch of first ever MediaGram, entitled "Sit Up", in partnership with Indonesian superstar actor and producer, Chicco Jerihko, to develop online fitness centric community promoting health focused lifestyle in Indonesia. TMG expects new revenue models with fitness clubs and clothing retailers to emerge as result of this partnership.
"MediaGram" is an Instagram page used as a media platform to build communities in collaboration with individuals and/or companies. TMG Group aims to launch 3 Mediagram partnerships per quarter for the rest of 2023 and in 2024 across SEA to continuously develop innovative advertising channels promoting brands and services.
A household name in Indonesian entertainment landscape, Chicco Jerihko's popularity derives from acting in and producing movies, TV shows and web series. Chicco has previously been nominated for and awarded prestigious awards for his roles in cinema, including Best Actor and Best Film by Festival Film Indonesia. Due to his on-screen success, Chicco Jeihko has amassed over 3+ million followers on social media. Chicco Jerihko comments, "Since 2003, I have been building these healthy habits to meet career demands and personal priorities. I am thrilled to share these habits and best practices with the wider online community and collaborating with renowned digital advertising firm, Thoughtful Media, on this endeavour".
Kriangkrai Chaimongkol, TMG Chief Executive Officer, explains, "MediaGram is a direct result of our innovative methodology of growing the SEA digital creator economy and we are proud to present our first collaboration with Chicco Jerihko. We strongly believe that collaboration between TMG and SEA celebrities will have a significant positive impact on the regional social media market. We expect this ground-breaking platform to chart a fresh path for local celebrities to engage with and develop bigger audiences for our brands to market to. As we expand this exciting business to other parts of SEA in 2023 and 2024, and with innovative revenue models just emerging, we project our high margin, MediaGram revenues to contribute over 20% of Group revenues in 2024. TMG continues to create value-added services for our strategic celebrity partners, brands and the wider SEA creator community".
About Thoughtful Media Group Inc.
Founded in 2010, Thoughtful Media Group is the leading digital advertising platform in SEA. Through our network of more than 10,000 talented creators across multiple industries in Thailand, Vietnam, Indonesia and Philippines, we help brands maximise marketing budgets and achieve business objectives through some of the most innovative marketing campaigns in the region.
In July 2022, Society Pass (Nasdaq: SOPA), the next generation acquisition-focused fintech and e-commerce ecosystem in SEA, acquired TMG. Since then, TMG has fully evolved into a digital-first and fully integrated advertising powerhouse, servicing creators and advertisers in SEA.
For more information on TMG, please visit:
Website at www.thoughtfulmedia.com or
LinkedIn at https://www.linkedin.com/company/thoughtful-media-group-inc or
Instagram at https://www.instagram.com/thoughtfulmedia/ or
Facebook at https://www.facebook.com/thoughtfulmediaasia or
Twitter at https://twitter.com/ThoughtfulMedia.
About Society Pass Inc.
Founded in 2018 as a data-driven loyalty, fintech and e-commerce ecosystem in the fast-growing markets of Vietnam, Indonesia, Philippines, Singapore and Thailand, which account for more than 80% of the SEA population, and with offices located in Angeles, Bangkok, Ho Chi Minh City, Jakarta, Manila, and Singapore, Society Pass Incorporated (Nasdaq: SOPA) is an acquisition-focused holding company operating 6 interconnected verticals (loyalty, digital media, travel, telecoms, lifestyle, and F&B), which seamlessly connects millions of registered consumers and hundreds of thousands of registered merchants/brands across multiple product and service categories throughout SEA.
Society Pass completed an initial public offering and began trading on the Nasdaq under the ticker SOPA in November 2021.
SoPa acquires fast growing e-commerce companies and expands its user base across a robust product and service ecosystem. SoPa integrates these complementary businesses through its signature Society Pass fintech platform and circulation of its universal loyalty points or Society Points, which has entered beta testing and is expected to launch broadly at the beginning of 2023. Society Pass loyalty program members earn and redeem Society Points and receive personalised promotions based on SoPa's data capabilities and understanding of consumer shopping behaviour. SoPa has amassed more than 3.6 million registered consumers and over 650,000 registered merchants and brands. It has invested 2+ years building proprietary IT architecture to effectively scale and support its consumers, merchants, and acquisitions.
Society Pass leverages technology to tailor a more personalised experience for customers in the purchase journey and to transform the entire retail value chain in SEA. SoPa operates Thoughtful Media Group, a Thailand-based, a social commerce-focused, premium digital video multi-platform network; NusaTrip, a leading Indonesia-based Online Travel Agency; VLeisure, Vietnam's leading provider of hotel management and payment solutions; Gorilla Global, a Singapore-based, mobile network operator;  Leflair.com, Vietnam's leading lifestyle e-commerce platform; and NextGen Retail, a Indonesia-based e-commerce platform.
For more information on Society Pass, please visit:
Website at https://www.thesocietypass.com or
LinkedIn at https://www.linkedin.com/company/societypass  or
Facebook at https://www.facebook.com/thesocietypass  or
Twitter at https://twitter.com/society_pass or
Instagram at https://www.instagram.com/societypass/.
Cautionary Note Concerning Forward-Looking Statements
This press release may include "forward-looking statements," within the meaning of Section 27A of the Securities Act of 1933, as amended, and Section 21E of the Securities Exchange Act of 1934, as amended. All statements other than statements of historical fact included in this press release are forward-looking statements. When used in this press release, words such as "anticipate", "believe", "estimate", "expect", "intend" and similar expressions, as they relate to us or our management team, identify forward-looking statements. Such forward-looking statements are based on the beliefs of management, as well as assumptions made by, and information currently available to, the Company's management. Actual results could differ materially from those contemplated by the forward-looking statements as a result of certain factors detailed in the Company's filings with the SEC. All subsequent written or oral forward-looking statements attributable to us or persons acting on our behalf are qualified in their entirety by this paragraph. Forward-looking statements are subject to numerous conditions, many of which are beyond the control of the Company, including those set forth in the Risk Factors section of the Company's registration statement and prospectus relating to the Company's initial public offering filed with the SEC. The Company undertakes no obligation to update these statements for revisions or changes after the date of this release, except as required by law.
Media Contacts:
Rokas Sidlauskas
Chief Marketing Officer
rokas@thesocietypass.com
Copyright 2023 ACN Newswire via SeaPRwire.com.