HONG KONG, Oct 24, 2023 – (ACN Newswire via SeaPRwire.com) – The HKTDC Hong Kong International Wines & Spirits Fair, organised by the Hong Kong Trade Development Council (HKTDC), will be held from 3 to 5 November, Friday to Sunday, at the Hong Kong Convention and Exhibition Centre. The 15th edition of the Fair will assemble more than 500 exhibitors from 17 countries and regions to showcase fine beverages from around the globe as well as wine-related products and services.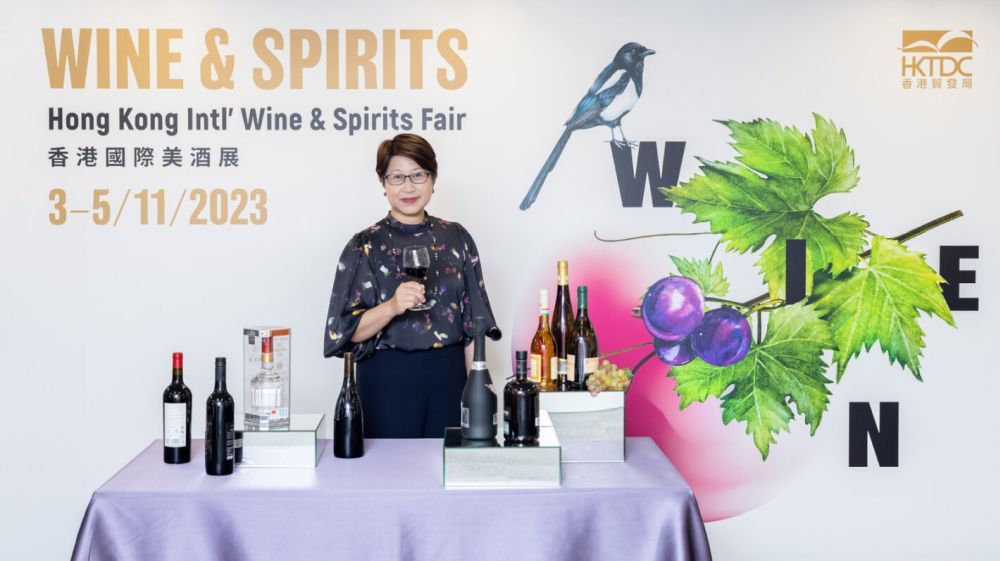 The first two days will be open to industry professionals and buyers while the last day, (5 November, Sunday), will also open to public visitors with tickets, offering wine lovers an exceptional opportunity to enrich their knowledge and sample a broad selection of wines from around the world.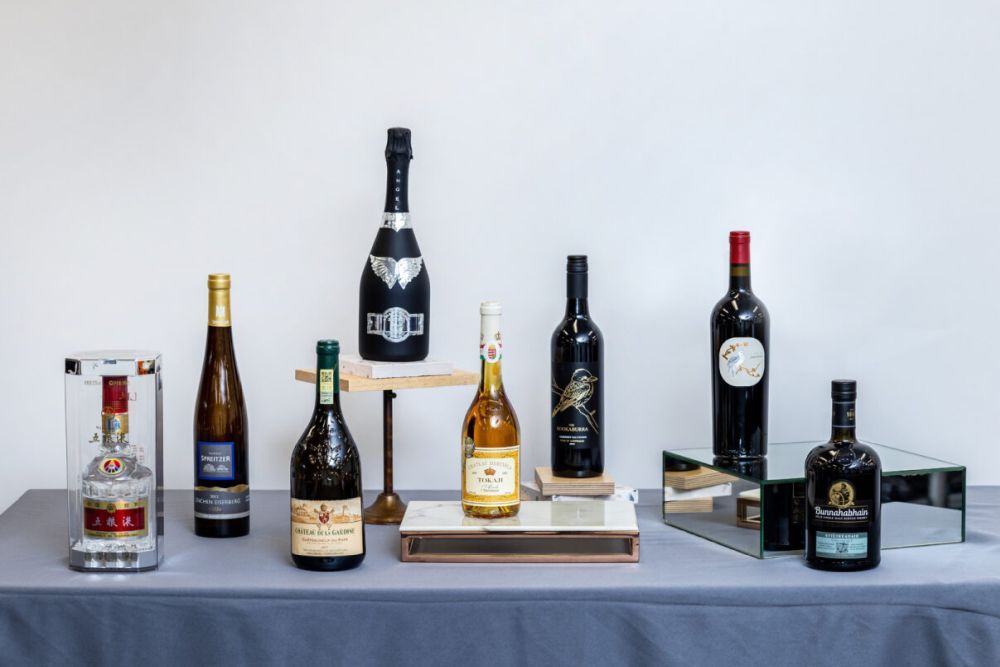 The HKTDC's Deputy Executive Director Sophia Chong said the COVID-19 pandemic had hit the wine industry but the market was full of potential and was expected to grow continuously. Data portal Statista estimated that global wine industry revenue would amount to US$333 billion this year, with sales growth projected at 5.52% annually between 2023 and 2027.
"Hong Kong is a key connector to the wine and liquor market in Asia. Given the growth in consumption power in Mainland China, many wine merchants are now making inroads into this sizeable market. A lot of international wine companies have set up operations in Hong Kong to seize business opportunities in Mainland China and around the world. As an elite global trading platform for fine wine, the Wine & Spirits Fair brings tremendous opportunities to local, mainland and international wine corporations," she said.
Statista predicted mainland wine-sector revenue would reach US$27.2 billion this year and grow 3.93% annually between 2023 and 2027. An HKTDC market research survey conducted in 2020 showed mainland consumers were growing increasingly knowledgeable about wine. Of the respondents, 25% said they had intermediate or advanced knowledge of wine, and 41% said they drank wine at least once a week.
Given its status as a duty‑free port, wine merchants and investors regard Hong Kong as the most cost‑effective and convenient distribution hub to store investment-grade wines for delivery to markets on demand. Mainland China and Macao, which accounted for about 69% of wine exports last year, were the major destinations. In value terms, Hong Kong wine exports increased 45.1% last year.
Showcase for quality global wines
The 15th Wine & Spirits Fair will feature a diverse range of fine beverages, including old-world and new-world wines, wines and liquor from Mainland China and Japan, as well as whiskies and beers. The fair will feature 11 group pavilions showcasing products from Australia, France, Germany and Italy, Japan, Mainland China, as well as the Hong Kong General Chamber of Wine & Spirits. Notable products include:
– Domaine Laureau Savennières Les Genêts 2018 embraces biodynamics and organic farming. This wine reveals intense peach and honey aromas, along with minerality, that carry through to the palate.
– NV Brut Rose White features flavours of strawberries and créme anglaise, creating a well-balanced and silky texture. This exceptional wine was honoured with a gold medal at the Sommelier Wine Awards in the United Kingdom.
– 2023 Hither and Yon Fiano originates from Campania in southwestern Italy, where it is regarded as a strongly flavoured, lifted aromatic variety. This particular wine is known for its crunchy, refreshing, and light profile, containing a moderate alcohol content of just 11%.
– Xige N28 Chardonnay, from Ningxia Autonomous Region, shows lively and complex aromas of fresh tropical fruits such as pineapple, melon and grapefruit, as well as honey and fresh creamy notes thanks to oak-barrel fermentation. The wine is round with a well-balanced acidity, an elegant expression of Chardonnay. It was served at the welcoming dinner for French President Emmanuel Macron's visit to China in April this year.
In addition to beverages, the Wine & Spirits Fair features zones that promote the industry's all-round development, including Wine Education as well as Wine Accessories, Equipment and Services. Snacks and nibbles to accompany wines will be showcased in the Friends of Wine zone.
Key events explore sustainable wine industry
Wine & Spirits Fair events include wine-tasting sessions where buyers and visitors can try fine wines from around the world.
The Opening Reception on the first night will welcome Paul Chan, Financial Secretary of the Hong Kong Special Administrative Region Government, as Guest of Honour. Also on the first day, Wine Master Debra Meiburg will host a Wine Industry Conference titled EcoVino: Sustainability Trends and Solutions, to explore sustainability trends and solutions with experts including a representative from the United Kingdom's Sustainable Wine Roundtable. Another Wine Industry Conference titled Uncorking Opportunities: Mapping the China & Asian Wine Markets will be held on the second day, in which Master Sommelier Yang Lu and industry elites will explore business opportunities in the region.
Various seminars and tasting sessions will explore wine trends in different regions and markets, and introduce wines, sakes, whiskies, beers and more, offering participants a chance to savour unique flavours.
Prize-giving ceremonies for the Cathay Pacific Hong Kong International Wine and Spirit Competition 2023 and WineLuxe's Top 10 Food & Wine Pairing Restaurant Award will be held on the first and second day respectively. The Hong Kong Bartenders Association will also host the Hong Kong International Mixology Showdown 2023, themed Artistic Elixir, on the first day.
Public Day welcomes wine enthusiasts
The last day of the Wine & Spirits Fair (5 November, Sunday) will be the Public Day, which welcomes both industry professionals and members of the public aged 18 or above. Regular tickets are priced at HK$200*.
Multiple tasting sessions and masterclasses will be held on the Public Day, including a "Sip Around the World with CC" session hosted by renowned wine critic Cecilia Wong, and a tasting session of Austrian wine by Master of Wine Debra Meiburg. Citizens visiting on Public Day can register for the events on the 15th Wine & Spirits Fair's website.
*Ticket details: Members of the public can buy Public Day tickets at the special price of HK$99 through HK01, HKTVMall, KKday, PopTicket, Price.com.hk and Timable. Ticket buyers will receive a Lucaris crystal wine glass (original price: HK$110) on a first-come, first-served basis.
Websites:
Wine & Spirits Fair: http://hkwinefair.hktdc.com/
Photo download: https://bit.ly/46EeXxO
Media enquiries
The HKTDC's Communications & Public Affairs Department:
Jane Cheung, Tel: (852) 2584 4137, Email: jane.mh.cheung@hktdc.org
Agnes Wat, Tel: (852) 2584 4554, Email: agnes.ky.wat@hktdc.org
About HKTDC
The Hong Kong Trade Development Council (HKTDC) is a statutory body established in 1966 to promote, assist and develop Hong Kong's trade. With 50 offices globally, including 13 in Mainland China, the HKTDC promotes Hong Kong as a two-way global investment and business hub. The HKTDC organises international exhibitions, conferences and business missions to create business opportunities for companies, particularly small and medium-sized enterprises (SMEs), in the mainland and international markets. The HKTDC also provides up-to-date market insights and product information via research reports and digital news channels. For more information, please visit: www.hktdc.com/aboutus. Follow us on Twitter @hktdc and LinkedIn
Copyright 2023 ACN Newswire via SeaPRwire.com.