SYDNEY, AU, Oct 21, 2023 – (ACN Newswire via SeaPRwire.com) – Amidst the ever-growing popularity of digital currency in Australia, GrineoPay has emerged as a beacon of progress, igniting a newfound enthusiasm for FinTech solutions. With the announcement of their Grineo Wallet+Card launch in 2024, the company is paving the way for individuals to easily manage their financial needs and embrace the possibilities of blockchain technology. This pre-launch gateway is a game-changing step towards financial freedom, empowering Australians to take control of their funds and delve into the world of digital currency.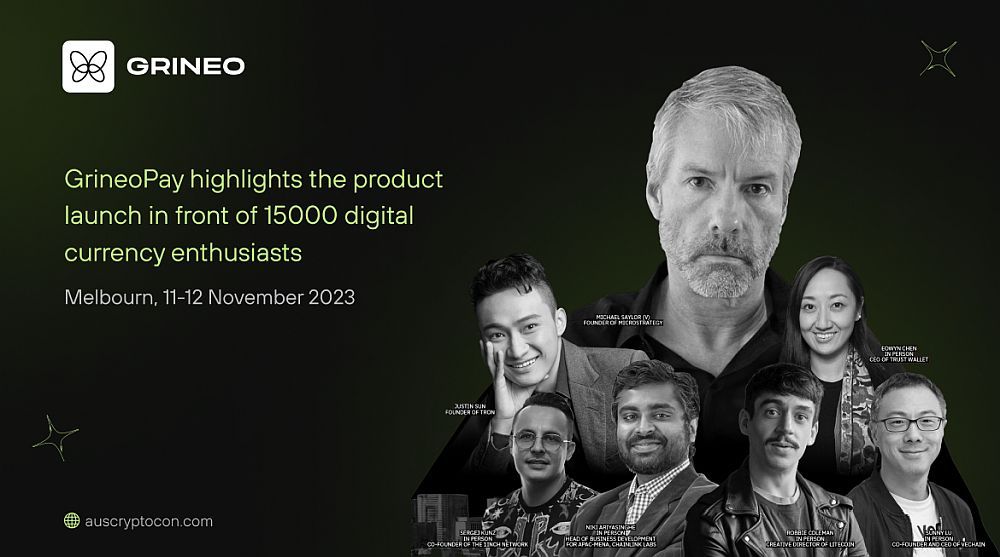 At its core, the Grineo Wallet+Card App is a secure and efficient multi-digital currency platform, giving users the power to pay with digital currency everywhere in the world . But more than just a user-friendly interface, GrineoPay is committed to educating and empowering its community. "We believe in the financial empowerment of individuals and strive to build a well-informed community," the Grineo team shared.
"The wait is almost over," exclaims the Grineo team, as they announce the launch of the Grineo Wallet+Card's waitlist. This exclusive opportunity is open to both the digital currency curious and enthusiasts alike, offering early access to the app and unlocking exciting financial possibilities. "Our goal is to empower individuals to take charge of their financial future and be part of a knowledgeable community," the team adds.
To make their mark in the digital currency scene and highlight the product launch in front of 15000 digital currency enthusiasts, GrineoPay will also be a Theatre Sponsor at the highly anticipated Australian Crypto Convention 2023 in Melbourne on November 11th.
"We invited Grineo to be a part of our conference because we see their potential to revolutionise the industry," says David Haslop, founder, and director of the convention.
But the excitement doesn't stop there. The official launch of the GrineoPay app is just a few months away, and Aussies can look forward to a seamless experience in investing and sending money to their loved ones in real-time, without delays or excessive fees. To secure a spot on the waitlist, head to the website https://grineopay.com and fill out the form.
GrineoPay's mission is to promote a fairer distribution of wealth by providing Australians with an alternative to traditional financial systems. Are you ready to write your own digital currency success story? Join the Grineo waitlist today!
About GrineoPay
As a trusted gateway to the digital currency economy, GrineoPay is committed to providing a suite of products tailored to the Australian market. Its first offering, the Grineo Wallet+Card, will initially launch in Sydney and Melbourne, catering to users of all levels with its user-friendly design and advanced trading options. Headquartered in Sydney and fully regulated by AUSTRAC, Grineo Pty Ltd boasts a team of executives from leading banks and FinTech companies. Join the digital currency revolution with GrineoPay: Level 14, 5 Martin Place, Sydney, 2000, NSW, Australia. https://grineopay.com
Contact:
Anna H., PR consultant, info@grineopay.com
Copyright 2023 ACN Newswire via SeaPRwire.com.