TOKYO, Oct 12, 2023 – (JCN Newswire via SeaPRwire.com) – Mitsubishi Power, a power solutions brand of Mitsubishi Heavy Industries, Ltd. (MHI), has completed installation of the second of four M701JAC units at a natural gas-fired power plant project in Rayong Province, Thailand. Operation commenced on 1 October 2023, and follows the start of operations for the first unit at the end of March.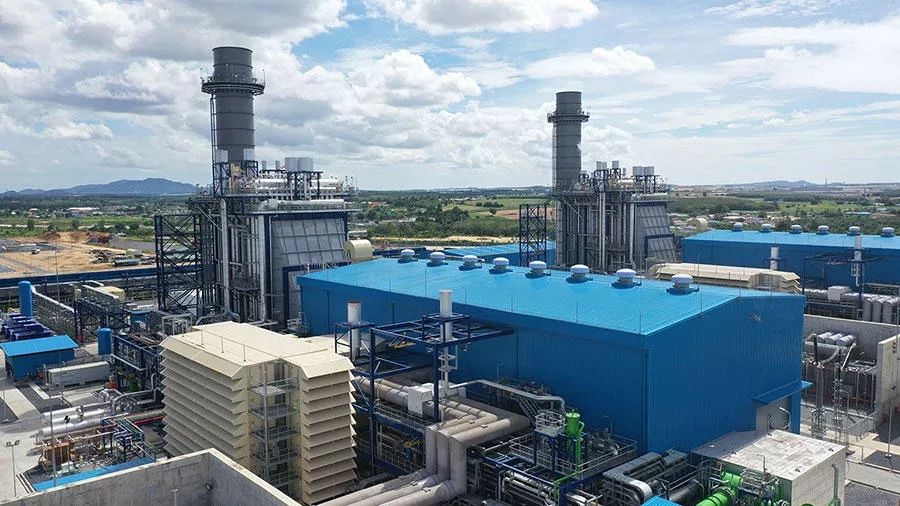 This latest installation is the sixth consecutive unit from the Rayong and Chonburi sites to be completed in line with the contract schedule. The previous five units for the project have exceeded 50,000 actual operating hours (AOH), demonstrating the reliability of the state-of-the-art JAC gas turbines. Going forward, construction will proceed as planned, with all eight units expected to be in operation by fall 2024.
Commenting on the start of operations for the latest system, Worapong Vivatanavanich, Chief Project Development Officer for Gulf Energy Development, said: "As with the previous project in Chonburi Province, we faced several challenges, but were able to draw on our previous experience in executing the project. I commend the fact that the second unit started operation as originally scheduled. Going forward, based on a strong relationship of trust, I am confident that we will be able to complete the entire project as scheduled."
Akira Takahashi, President and Managing Director of Mitsubishi Power (Thailand) Ltd., said: "Utilizing the know-how gained through the construction of the two power plants, under the leadership of Gulf Energy Development, the companies worked as a team to achieve a successful start of operations. Going forward, we will continue to make every effort to ensure that all systems are in operation as scheduled and are operating smoothly. We will also build a reliable system to support long-term operation, maintenance, and inspection following the startup of operations."
Part of the same project, Mitsubishi Power had completed construction of a sister plant in Chonburi Province in October 2022, a gas turbine combined cycle (GTCC) thermal power generation facility comprising four M701JAC gas turbines with a combined output of 2.65 megawatts (MW). They are currently in stable operation.
Located approximately 130 km southeast of the capital city of Bangkok, the Rayong plant is owned and operated by Gulf PD Company Limited*, a joint venture project by Gulf Energy Development PCL, one of the largest independent power producers in Thailand, and Mitsui & Co., Ltd. Power generated from both plants will be sold to Thailand's state power company Electricity Generating Authority of Thailand (EGAT), contributing to more reliable and efficient energy production in Thailand.
The overall project encompasses two GTCC power generation plants, each with four power trains comprising a gas turbine, steam turbine, heat recovery steam generator, and generator. The peak construction period for the project was disrupted by the COVID-19 pandemic. Nevertheless, Mitsubishi Power worked to manage the process through close cooperation and teamwork with customers and contractors, while also making improvements based on its experience at the previous completed plant, allowing for delivery of the equipment to the satisfaction of the customer.
Moving forward, Mitsubishi Power will continue its full-fledged effort to complete the Rayong power plant, while also focusing on further promoting the widespread adoption of JAC Series gas turbines in order to ensure the stability of electric power essential for economic development around the world, and contribute to reducing the environmental impact of power generation.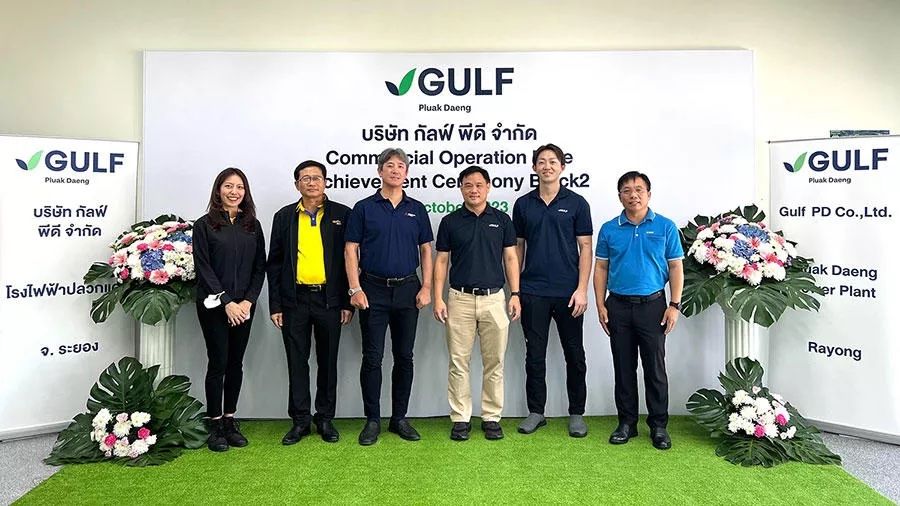 *The power plant in Chonburi Province is operated by Gulf SRC Company Limited.
About MHI Group
Mitsubishi Heavy Industries (MHI) Group is one of the world's leading industrial groups, spanning energy, smart infrastructure, industrial machinery, aerospace and defense. MHI Group combines cutting-edge technology with deep experience to deliver innovative, integrated solutions that help to realize a carbon neutral world, improve the quality of life and ensure a safer world. For more information, please visit www.mhi.com or follow our insights and stories on spectra.mhi.com.
Copyright 2023 JCN Newswire via SeaPRwire.com.